Eitan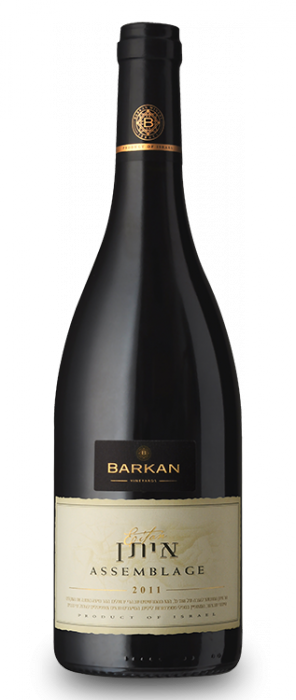 The Eitan is a blend of Syrah and Merlot in equal amounts with a smaller percentage of Cabernet Sauvignon.  Grapes were cultivated on terraced terra rossa vineyards at Kiryat Anavim in the southern Judaean Mountains. The wines aged in oak casks for a period of 12 months, before they are blended to produce the wine. The wine is a combination of red fruit such as red berries and cranberries with a hue of green thyme and oregano, and a hint of old leather.
An elegant wine, that is drinkable now, but will only get better after maturation in comfortable conditions.
With a panoramic view of its surroundings, the Eitan Mountain, with a height of 788 meters, is one of the most impressive on the mountains of Jerusalem.
The mountain represents the unique climate that can be found in the area, characterized by nightly temperatures, which provide optimal conditions to grow the grape varieties.
Grapes

A blend of Syrah and Merlot in equal amounts with a smaller percentage of Cabernet Sauvignon.

Origin

Jerusalem Mountains.

Characteristics

An astonishing harmonized wine, with caressing tannin and a balanced, long finish.

Serving Temp.

16°